Mother's Day Gift Ideas 2023
Published by Maisie Walker 261 days ago
Mother's Day 2023 is almost here but no need to panic! Thames Rockets have got the perfect Mother's Day gift idea that will be sure to show mum just how much you love her (and to make sure you have a fun day too!) 
When is Mother's Day UK 2023? 
Mother's Day UK falls on Sunday 19th March 2023 - so there's still plenty of time to land the perfect gift for mum this year. Check out our Mothers Day Ideas 2023 below for some inspo…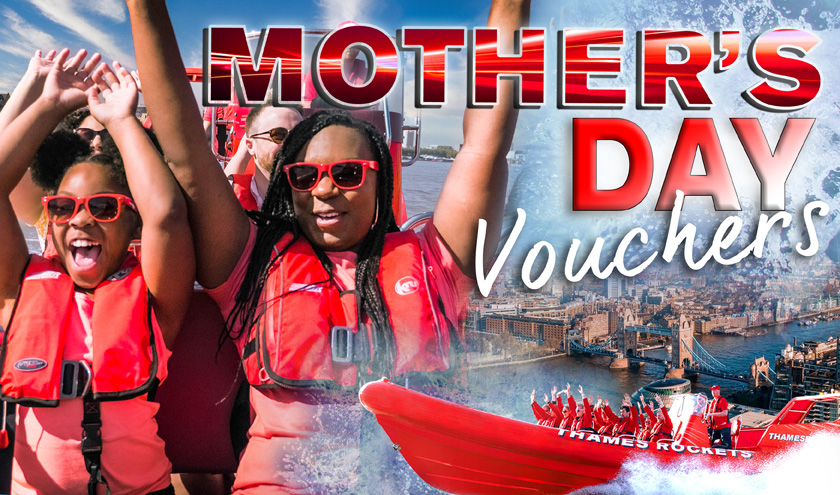 Why not treat mum to the ultimate gift - an experience day! Because nothing says 'I love you' like spending some real quality 1 on 1 time together. So, forget the flowers and chocolates, it's time to bring out mums inner daredevil and experience London's #1 day out on a Thames Rockets speedboat! 
Whether you're looking for things to do for Mother's Day, or you are searching for the perfect Mother's Day gifts, you must check out what we have below… 
The Ultimate London Adventure: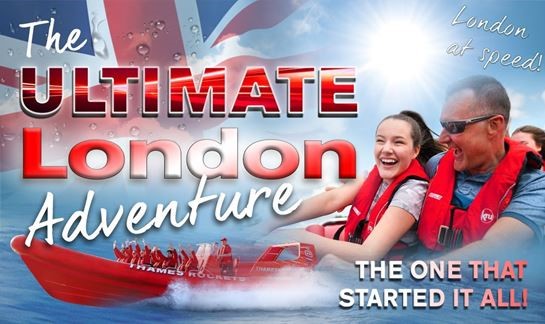 Mother's Day is all about family so there is truly nothing better to do in London than to join Thames Rockets for the Ultimate London Adventure - top of the list for Mother's Day activities! Hop on board our red rocket London speedboats at the London Eye Pier for 50 minutes of incredible city sights, a hilarious London tour and most importantly, 35mph speeds. 
Not sure if you think this is mums 'thing'? Let us prove you wrong! We have taken out thousands of mums, dads, grandmas and grandads and we can confirm it was LOVED by all! We even celebrated an 80th Birthday onboard… now THAT'S what we call a celebration! 
If you don't think you'll have the time to join us on Sunday 19th March, why not give mum the gift of SPEED instead? Stop searching for Mother's Day gifts UK and CLICK HERE to buy mum a 12 month speedboat voucher so you can all enjoy a red rocket blast later on in the year - it's a win win!  
Is mum is more of a daredevil than you thought?, we have something for that too…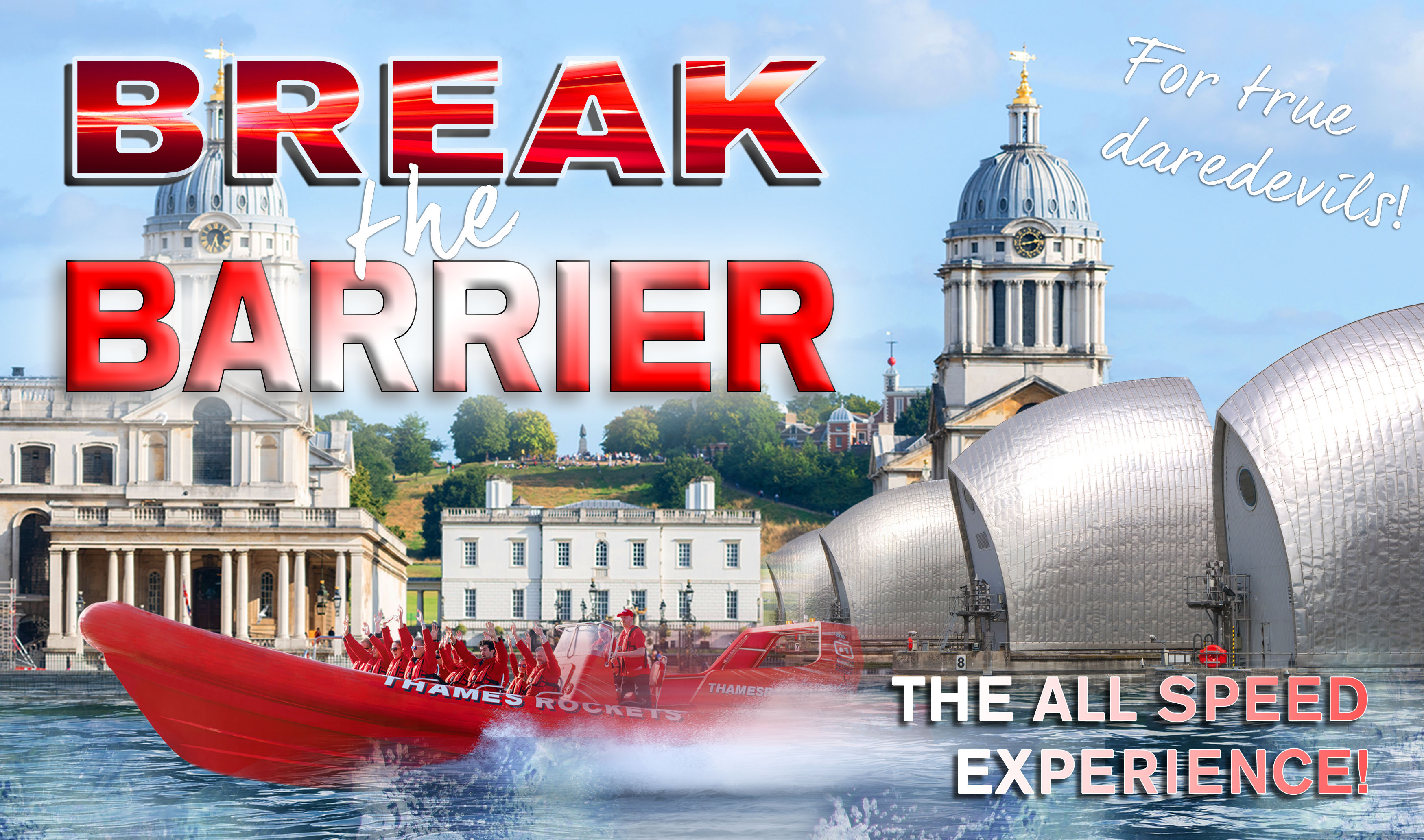 Bring out mums daredevil side with our 45 minute, all-speed Break the Barrier experience! Hop on board at Bankside Pier (next to The Globe Theatre) and get ready for a super speedy 35mph BLAST through Canary Wharf, past the legendary O2 arena, all the way to the Thames Barrier and back. Hold onto your hats because this is a fast one. You'll have a super guide on board to give you a couple of London facts but this one is all about pure adrenalin. So, why wait? BOOK NOW! 
Break the Barrier seats limited on Sunday 19th March 2023 so make sure to book now to avoid disappointment. 
Want to go that extra mile and give mum the best of both this year?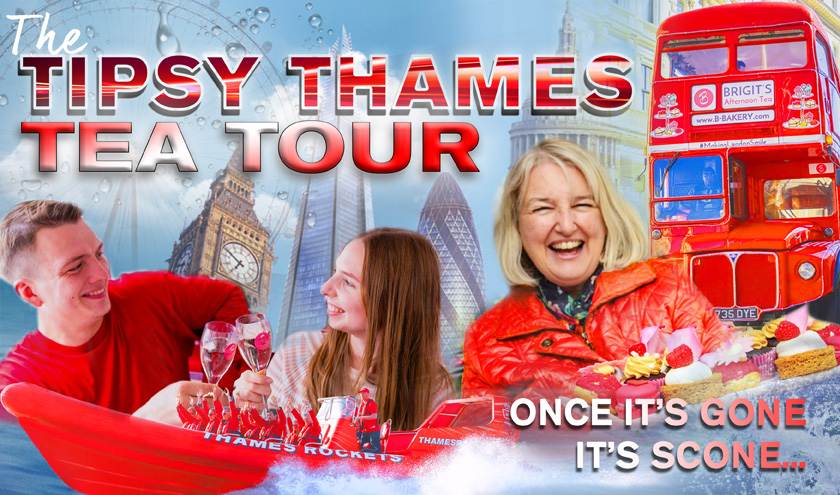 Why not treat mum to a 50 minute London river sightseeing experience accompanied with a beautifully British 80 minute London red bus afternoon tea tour, courtesy of Brigit's Bakery! Join us for Tipsy Thames Tea Tour and experience the best of London from the river to the road. No need to think about any other ideas for Mother's Day because this is the very best of both! Enjoy 50 minutes on the river where you'll get to see London's incredible sights from the comfort of your very own red rocket speedboat (with the added bonus of an amazing tour guide and 35mph speeds of course). Then, you can make your way over to Victoria Coach Station where you'll hop on a quintessentially British red bus for an 80 minute tour around London with some delicious sandwiches, treats and best of all, a glass of bubbly to top off the day - can it get any better than this?  
So, it's time to stop looking for Mother's Day gift ideas 2023 and start getting ready for the best Mother's Day UK you have ever experienced before. If anyone knows how to impress mum, it's Thames Rockets! 
What vouchers can I purchase for Mother's Day? 
If you would like to purchase a voucher for Mother's Day, please head to our vouchers page where you can get your hands on our main, most popular experiences: Ultimate London Adventure (50 mins), Thames Barrier Explorer's Voyage (80 mins), Break the Barrier (45 mins) and Thames Lates (50 mins) 
Please note, experiences on Mother's Day (Sunday 19th March 2023) are selling out very fast so you'll have to be speedier than our speedboats for this one! Head to our experiences page here and book your seats now to avoid disappointment. 
FAQ's: (for full list of FAQ's, please head to our FAQ's page here)
What are your opening times throughout March? 
We are open 7 days a week between 10am and and 7:15pm. 
Please head to our website to check live availability or contact our bookings team on: 
02079288933 
Do you have an age restriction? 
Most of our experiences do not have an age restriction so we are happy to have any age on board our speedboats. We do however recommend ages 10+ for our Break the Barrier experience due to the all speed element of the experience. Our Thames Lates experience is 18+ due to the presence of alcohol on board. 
How long do your vouchers last? 
Our vouchers are valid for 12 months from the day of purchase. 
Do you do any discounts? 
We have a 15% student discount, a 15% disability and carer discount and a 15% emergency services discount. We also offer a 20% discount to our returning customers. To book with these discounts, please contact our bookings team on the details above. 
If you already have Mother's Day sorted, why not join us during the week and get 25% off your sailing! This Thames Rockets discount is only valid up until the end of April so make sure to book soon to avoid disappointment! (Please note, this 25% discount is not valid for sailings on weekends. It is a midweek discount only) 
Like this blog?
You'll love these trips!